Helping you at every stage of your building's life cycle
We support developers, contractors and project managers in meeting the challenges of constructing and operating a building throughout it's entire life cycle.
Today's construction sites must meet new productivity and performance challenges while maintaining the highest level of safety, quality and environmental commitments, all whilst working within increasingly tight budgets.
Solutions developed to optimise your building's life cycle
We provide expertise and solutions for the entire life cycle of your building(s), from inception and design, through the construction and operation phases to demolition. We offer a variety of solutions that can be used protect and optimise the performance of your building.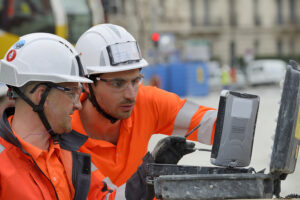 Sixense design, supply, install, operate and maintain custom monitoring systems to measure the impact on buildings adjacent to your construction site, or on new builds themselves – integrating structural health monitoring systems into the building's fabric, and providing a solution that enables building asset owners the opportunity to monitor the health of their assets.
We provide monitoring solutions that record geotechnical behaviour, structural movement, and environmental impact.
We are able to deploy monitoring solutions that range form simple manual survey techniques, such as precise levelling, through to fully automated site-based solutions comprising Cyclops ATS systems and datalogged structural and geotechnical instrumentation. We also provide our in-house Atlas InSAR monitoring system, capable of precise and efficient measurements acquired from satellites.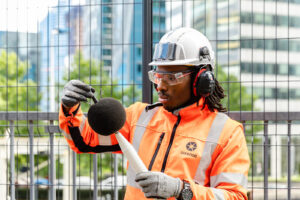 We work with consultants, engineers and contractors to minimise the environmental impacts from construction activities and ensure site operations comply with local environmental legislation.
Our engineers model, predict and assess key environmental parameters during construction activities (demolition, excavation, construction etc.) as well as impacts generated from ongoing post-construction operations such as vehicle traffic disturbance, and advise on mitigation measures to maintain compliance.
We provide stand-alone noise, vibration and air quality monitoring services and can also bring added value by integrating our specialist consultancy services; making full use of the available environmental data to keep your project on track.
We develop solutions that optimise construction productivity, minimise financial impact and enhance community perception.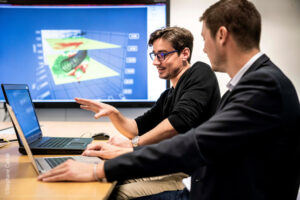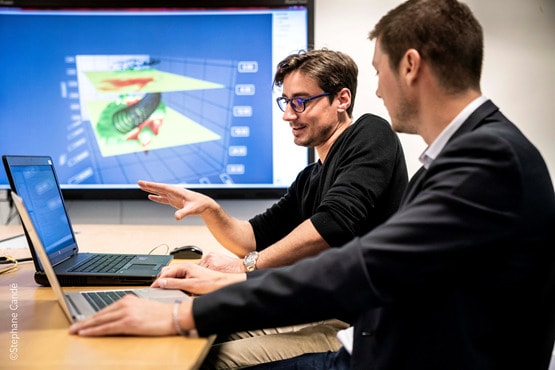 We draw on our specialist engineering skills to provide advice and services to public and private sector clients that address the issues that can be related to ageing infrastructure, combining construction expertise and in-depth knowledge of how engineered structures behave over time.
Our geophysical survey services are able to accurately model the subsoil beneath your projects using our 3D imaging solutions.