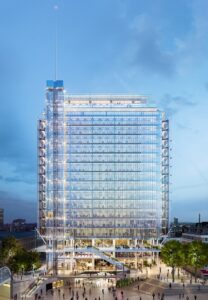 Work at Paddington Square continues for Sixense with the monitoring of various assets. The new development includes 350,000 square ft of workspace, 100,000ft square ft of shopping and dining including a rooftop bar and restaurant, plus a 1.35 acre public square and art walk,  all in London's Paddington, being developed by Sellar on behalf of Great Western Developments Ltd.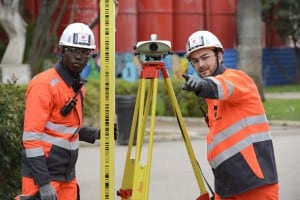 Assets monitored include the Royal Mail Group and London Underground tunnels, parts of the Paddington Square site, Network Rail and London Underground stations (including escalators & lift shafts) as well as buildings and pavements surrounding the development.
The monitoring regime includes manual and automated 3D surveys as well as precise levelling, inclinometer surveys and the use of remote sensors (tiltmeters, tiltbeams & optical displacement sensors).
The experience of Sixense installation and survey staff across multiple environments and monitoring techniques is being combined with our Geoscope software platform to provide our client with access to all monitoring data on an easy to access platform.
Construction is due to be complete in spring 2022.
You can find out more about Paddington Square here.