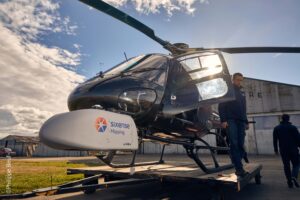 Helimap is specialised in precision helicopter-borne LIDAR mapping, with a solid international reputation.
The Swiss company, based near Lausanne, established itself on the market thanks to its innovative LIDAR system, adapted to complex terrains and tailor-made applications.  
With the acquisition of Helimap, Sixense Group is strengthening its position in 3D capture and modelling technologies for existing assets, a strategic entry point into the digitisation of construction and infrastructure operations.
As a result, Sixense is now a leading global player in 3D digitising technologies. Please visit Sixense Helimap for more information.